The Secure Software Assessor course provides instruction on how to perform assessments of payment software in accordance with the Secure Software Requirements and Assessment Procedures (PCI Secure Software Standard). This training will provide you with an understanding of the requirements with corresponding assessment procedures and guidance for the development of secure payment software.

Upon completion of the course, you'll be able to conduct Secure Software Assessments, assess and validate Payment Software for compliance with the PCI Secure Software Standard and prepare appropriate compliance reports (such as Secure Software Reports on Validation (ROV)).
The PCI Secure Software Standard provides a set of security requirements as well as assessment procedures for performing PCI Secure Software Assessments. The training program is comprised of an online fundamentals course and exam and a two-day instructor-led course and exam.
The Secure Software Assessor training covers the PCI Secure Software Requirements and Assessment Procedures (PCI Secure Software Standard). Candidates will learn how to:
Perform Secure Software Assessments.
Verifying the work product addresses all Secure Software Assessment procedure steps and supports the validation status of the payment software.
Strictly following the Secure Software Standard and PCI Secure Software Assessor Program Guide.
Effectively use the PCI Secure Software ROV Reporting Template to produce Secure Software Reports on Validation (Secure Software ROVs).
Learn how to complete the Secure Software ROV and Secure Software AOV (Attestation of Validation) documentation required for submission of completed assessments.
Support your client's ongoing security and compliance efforts through your knowledge of the Secure Software Standard.
Gain recognition of your professional achievement with this industry credential.
Expand your knowledge in securing payments with in-depth software security training
Listing in a searchable directory on the PCI website.
Earn Continuing Professional Education (CPE) credits.
This instructor-led course is available in-person or via eLearning. This class is also available as knowledge training.
If you possess substantial information security knowledge and experience to conduct technically complex security assessments along with the requisite years of experience in the following software development and security disciplines, consider the Secure Software Assessor qualification.
Requirements Definition and Management
Software/Systems Design
Data Modelling and Design
Programming/Software Development
Software/Systems Testing
Software security risk assessment
Software security controls selection
Secure software architecture
Threat & vulnerability detection and management
Software penetration testing
Incident detection and response


Please contact your organization's Secure Software Primary Contact to enroll in the Secure Software Assessor program.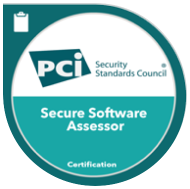 When you become a Secure Software Assessor, display your digital badge and represent your skills and gives you a way to share your abilities online in a way that is simple, trusted and can be easily verified in real time.
12 Oct 2023

09:00-17:00 EDT

Remote
Remote classes are a combination of eLearning and a live webinar.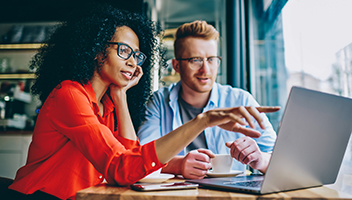 Become a Secure Software Assessor when you take this class and become qualified.
| | | |
| --- | --- | --- |
| Course | | Fee |
| New Secure Software Standard Training (In person or eLearning) | | $2,750 USD |
| Requalification Secure Software Standard Training | | $1,650 USD |
| Knowledge Training Non-PO * | | $1,500 USD |
| Knowledge Training PO * | | $1,200 USD |
| Training class change fee (Effective 1 August) | | $185 USD |
Please note: Unless otherwise specified, all fees are in US Dollars.

* Knowledge training does not lead to assessor status.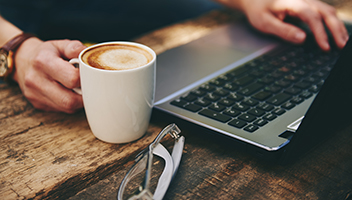 This course is also offered as knowledge training for individuals who would like to increase their knowledge and do not necessarily need to achieve or are not eligible for qualification as an assessor
How to Prepare for the Exam
Prior to taking the Secure Software Assessor training and exam, candidates must complete the prerequisite course and exam on PCI Fundamentals and should familiarize themselves with information regarding the Secure Software Assessor Standard, the Secure Software Assessor program and supporting documents. These materials may be found in the Document Library.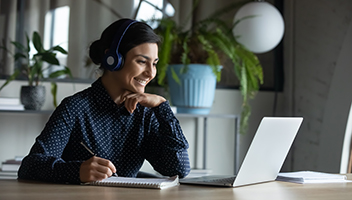 The PCI Fundamentals online course must be completed prior to the start of your training class.
Complete the online application form through PCI SSC's secure portal. Application requirements include:

Complete company application (Primary Contact will gain access to the online application only after the Software Security Assessor Company registration form has been approved by PCI SSC).
Enroll professionals in Secure Software Assessor training (Primary Contact will have the ability to enroll professionals in Secure Software Assessor training through the portal only after the Software Security Assessor Company application has been approved).
Submit payment (training invoice will be emailed to Primary Contact within 2-3 business days of Secure Software Assessor training request approval). For more information about the training fees, please see the Software Security Framework Pricing page.
Upon receipt of payment the primary contact will receive the location details for the instructor-led class or CBT details if applicable.
Once the application has been approved by the PCI Security Standards Council, and its designated Secure Software Assessor employees have completed the Secure Software Assessor training and passed the exam, the Secure Software Assessor Company will receive confirmation of acceptance into the program, and the Secure Software Assessor employees will each receive a Certificate of Qualification. The Secure Software Assessor employees will be added to the Council's database of certified Secure Software Assessor personnel, and the company may now perform its own security assessments until the time comes to complete the annual Requalification training to maintain the certification.
Only those who have taken and passed the exam become Qualified Secure Software Assessors.
Requalification Requirements
In order to maintain the high standards set for this certification, all Secure Software assessors must pass a requalification exam every 12 months, sign and accept the terms of the PCI SSC Code of Responsibility in order to continue as an active Secure Software Assessor for their company.
The requalification course is offered in a convenient eLearning format. All training enrollment requests must be submitted through the company's primary contact via the PCI Portal.
Registration into requalification training must be submitted and approved by the certification expiry date. A Secure Software Assessor who is not registered for requalification training before midnight Eastern Time on their certification expiry date, or who does not achieve a passing score on the exam by the end of the two week grace period, will be required to re-enroll as a new candidate.
The Council emails courtesy reminders 90 days in advance of your qualification expiry date. To complete the requalification process, a requalification registration must be submitted prior to the expiry date and a passing score must be achieved on the exam no later than 14 days after the expiry date.
Select a requalification option in the PCI Portal and submit your registration
An invoice will be emailed within 2-3 business days
You will receive an email containing instructions and credentials to complete the requalification exam within 2 business days of payment processing
Once you successfully pass the exam, a new certificate will be emailed, and you'll be listed on the PCI website as a Secure Software Assessor for another year