Qualified PIN Assessor (QPA) Qualification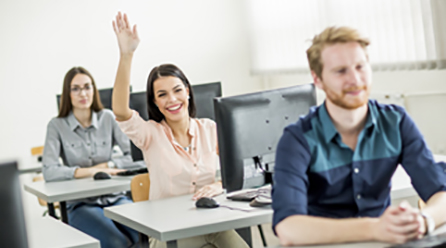 The Qualified PIN Assessor course provides instruction on how to perform assessments of entities in accordance with the PCI PIN Security Requirements and Testing Procedures (PCI PIN Standard). This training will provide you with an understanding of the requirements for the secure management, processing, and transmission of personal identification numbers (PINs) during payment card transaction processing at ATMs and attended and unattended point-of-sale (POS) terminals. Upon completion of the course, you'll be able to conduct PCI PIN Assessments, validate and attest to an entity's PCI PIN Security Standard compliance status, and prepare appropriate compliance reports (such as PIN Reports on Compliance, or PIN ROCs) required by payment card brands and acquiring banks.
The PCI PIN Standard provides a set of security requirements as well as assessment procedures for performing PCI PIN Assessments. The training program is comprised of a two-day instructor-led course and exam.
Benefits:
Support your organization's or client's ongoing security and compliance efforts through your knowledge of the PCI PIN Standard.
Gain recognition of your professional achievement with this industry credential.
Expand your knowledge in securing payments with in depth PIN security training.
Listing in a searchable directory on the PCI website.
Earn Continuing Professional Education (CPE) credits.
PIN Training offers the following options:
Certification Training: This option is for those who are employed with a QPA Company and wish to become certified as a Qualified PIN Assessor. The candidate must take the 2-day class and pass the exam in order to receive certification and be enrolled as a Qualified PIN Assessor (QPA).
Knowledge Training: This option is for those who wish to attend for informational purposes only. No certification will be provided with knowledge training.
The PIN Assessor training covers the PCI PIN Security Requirements and Testing Procedures (PCI PIN Standard). Candidates will learn how to:
Validate and confirm PIN Environment scope as defined by the assessed entity.
Select employees, facilities, systems, and system components accurately representing the assessed environment if sampling is employed.
Evaluate compensating controls as applicable.
Apply independent judgement about whether the assessed entity meets the PCI PIN Security Standard.
Effectively use the PCI PIN ROC Reporting Template to produce PIN Reports on Compliance (PIN ROCs).
Validate and attest to an entity's PCI PIN Security Standard compliance status.
Conduct follow-up assessments as needed.
Learn how to complete the PIN ROC and PIN AOC documentation required for submission of completed assessments.
If you have at least three years of experience in cryptography and/or key management including these areas, consider the QPA qualification:
Cryptography and/or Key Management.
Cryptographic experience in the Payment Industry.
Network Security, Systems Security.
IT auditing or security assessments.
Physical security techniques for high-security areas.
POI key-injection systems and techniques.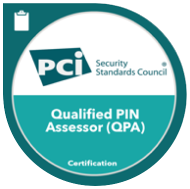 When you become a Qualified PIN Assessor, display your digital badge and represent your skills and gives you a way to share your abilities online in a way that is simple, trusted and can be easily verified in real time.
13 Nov 2023

09:00-17:30 EST

Remote
Remote classes are a combination of eLearning and a live webinar.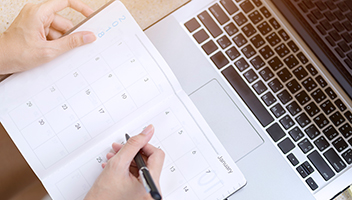 Become a QPA when you take this class and become qualified.
| | | |
| --- | --- | --- |
| Course | | Price |
| New QPA Training (In person & eLearning) | | $3,000 USD |
| Requalification QPA Training | | $1,800 USD |
| Knowledge Training Non-PO * | | $1,500 USD |
| Knowledge Training PO * | | $1,200 USD |
| Training class change fee (Effective 1 August) | | $185 USD |
Please note:  The training and exam will be delivered in English.

Price does not include any applicable VAT/HST/GST which will appear on your invoice.

* Knowledge training does not lead to assessor status.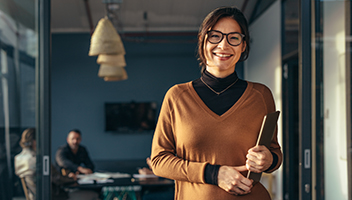 This course is also offered as knowledge training for individuals who would like to increase their knowledge and do not necessarily need to achieve or are not eligible for qualification as an assessor
How to Prepare for the Exam
Prior to taking the QPA training and exam, candidates should familiarize themselves with information regarding the PIN Standard, the QPA program and supporting documents. These materials may be found in the Document Library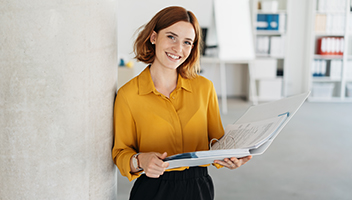 Visit our document library for access to all QPA documentation.
Refer to the QPA Qualification Requirements for complete program description and requirements and to confirm that you are well suited for the program.
Then complete the QPA registration form online (see step 2).
Complete the online application form through PCI SSC's secure portal. Application requirements include:
Submit QPA registration form
Complete company application (Primary Contact will gain access to the online application only after the QPA registration form has been approved by PCI SSC).
Enroll professionals in QPA training (Primary Contact will have the ability to enroll professionals in QPA training through the portal only after the QPA Company application has been approved).
Submit payment (training invoice will be emailed to Primary Contact within 2-3 business days of QPA training request approval). For more information about the training fees, please see the QPA Training Pricing page.
Upon receipt of payment the primary contact will receive the location details for the instructor-led class.
Once the application has been approved by the PCI Security Standards Council, and its designated QPA employees have attended and passed the QPA training, the QPA Company will receive confirmation of acceptance into the program, and the QPA employees will each receive a Certificate of Qualification. The QPA employees will be added to the Council's database of certified QPA personnel, and the company may now perform its own security audits until the time comes to complete the annual Requalification training to maintain the certification.
Knowledge training does not offer certification. Only those who have taken and passed the exam become Qualified PIN Assessors (QPAs).
Requalification Requirements
In order to maintain the high standards set for this qualification, all QPAs must requalify every year to continue to maintain their status and be listed on the PCI website.
Requalification requirements help ensure that QPAs remain current with technical and industry changes and demonstrate professionalism. To maintain active qualification status, QPAs must:
Abide by the PCI SSC Code of Professional Responsibility
Requalification Process
The Council emails courtesy reminders 90 days in advance of your qualification expiry date. To complete the requalification process a requalification registration must be submitted prior to the expiry date and a passing score must be achieved on the exam no later than 14 days after the expiry date.
An invoice will be emailed within 2-3 business days
You will receive an email containing instructions and credentials to complete the requalification exam within 2 business days of payment processing
Once you successfully pass the exam, a new certificate will be emailed, and you'll be listed on the PCI website as a QPA for another year