Qualified Integrator and Resellers (QIR)™ Qualification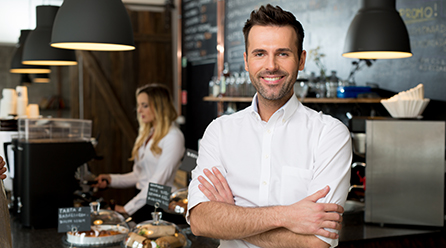 Numerous breach investigations have shown that poor installation and maintenance of payment systems are a leading cause of payment data breaches. The Qualified Integrators & Resellers course provides guidelines, training and qualification on the most critical control areas related to the installation of payment systems into merchant environments in a manner that improves payment data security and reduces merchant risk.
Qualified Integrators and Resellers (QIRs) serve an important role in the payments and information technology value chain. QIRs help their merchant customers improve payment data security and reduce risk by implementing the critical security controls to mitigate the most common causes of payment data breaches.
Benefits include:
Receive specialized training on critical security controls
Achieve one-year renewable industry-recognized qualification
Be listed in merchants' go-to global directory of qualified providers on the PCI SSC website
Stand apart from other service providers (payment brands may require merchants to use a trained QIR)
You're an integrator or reseller that sells, installs, and/or services payment systems on behalf of software vendors or others.

The course will also benefit payment application software developers.

Typical job titles include:
Software Integrator
Reseller
Implementer
Installer
Technician
Developer
Engineer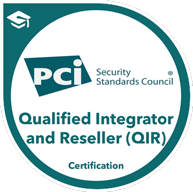 When you become a Qualified Integrator and Reseller, display your digital badge and represent your skills and gives you a way to share your abilities online in a way that is simple, trusted and can be easily verified in real time.
| | | |
| --- | --- | --- |
| Course | | Price |
| New QIR training (eLearning only) | | $100 USD |
| Requalification QIR training | | $100 USD |
Please note: Unless otherwise specified, all fees are in US Dollars. Payment is required prior to beginning the course. Course conducted in English. Examination delivered in English.
How to Prepare for the Exam
Candidates should familiarize themselves with background information regarding the PCI Standards and supporting documents. These materials are available for access and download in the PCI Document Library on the PCI SSC website. Please read and understand the following documents before taking the QIR course.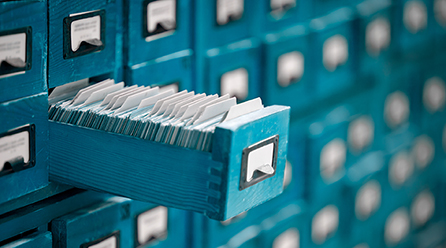 Visit our document library for access to all QIR documentation.
Initial (New) QIR Exam information
This self-paced eLearning course offers:
Flexible scheduling 24/7/365
Access from home or office
Reduced travel costs and time away from work
The course takes approximately one and a half to two (1.5-2) hours and concludes with a 30-question multiple-choice exam.
Pass/Fail results are provided immediately following the conclusion of the exam. Candidates that fail the exam will be allowed two more attempts to pass the exam without being charged an additional fee. Candidates have 60 days to complete the coursework, beginning on the date payment is received. A candidate that passes the exam will receive a QIR certificate and will be listed on the PCI SSC website as an active QIR Professional.
Requalification will be required every year to maintain listing on the website.
Note: QIR Professionals are expected to adhere to the PCI Council's Code of Professional Responsibility
Refer to the QIR Qualification Requirements for complete program description and requirements and to confirm that you are well suited for the program. Then complete the short registration form online.
Once we review your registration, we will supply you with log-in credentials to complete your online application through PCI SSC's secure portal.
Applicants will be notified via email of their application status within 3 days of submitting their fully completed application. Following the approval of an application, a training invoice will be emailed within 2-3 business days.
Requalification Requirements
In order to maintain the high standards set for this qualification, all QIR employees must requalify every year in order to maintain their status as a QIR Professional and be listed on the PCI website. Requalification is based on payment of the QIR requalification course fee and successful and timely completion of the online requalification exam.
The Council emails courtesy reminders starting 90 days in advance of a candidate's qualification expiry date. To complete the requalification process, candidates must enroll in the QIR requalification course via the PCI Portal. Registration must be completed prior to a candidate's qualification expiry date and a passing score on the exam must be achieved no later than 14 days after the expiry date. See our Requalification Policy for details.
Once a candidate has submitted their registration for requalification training, an invoice will be emailed to them within three (3) business days.
Once a candidate has successfully passed the exam, a new certificate will be emailed to them, and they will be listed on the PCI website as a Qualified Integrator and Reseller for another 12 months.
If a candidate fails the QIR Requalification exam, they are allowed one retake if they are still within the expiration and/or grace period. A retake fee will be applied.
As a result of the knowledge gained in the QIR training course, I can better address our customers' needs, which translates into benefits such as trusted partnerships, long-term working relationships, and increased referrals for the company.
Shane Andrie , Information Security Analyst , Amano McGann
The training is a great way for our payment system integration specialists to increase their understanding of PCI DSS.
Mark Weiner, Chief Operating Officer, Reliant Security