Associate QSA (AQSA) Qualification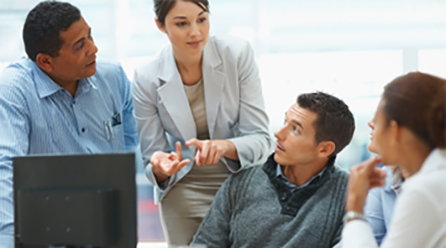 The Associate QSA (AQSA) Program prepares you to support and learn from Qualified Security Assessors (QSAs) as they perform assessments of merchants and service providers who must comply with the PCI Data Security Standard (PCI DSS).
AQSA candidates follow the same training path as QSAs, and the course focuses on the 12 high-level control objectives and corresponding sub-requirements that are required for PCI DSS compliance.
Split into two parts, the course consists of an online component and a two-day instructor-led session covering the processes involved in payment card processing, PCI DSS requirements and testing procedures, how to conduct PCI DSS assessments, validate compliance and generate reports. Upon successful completion of the training and exam, trainees are equipped to assist in conducting PCI DSS assessments and preparing appropriate compliance reports with the oversight of a QSA mentor at their QSA Company.
Qualified Security Assessor (QSA) training is a two-part program. The first is a seven-hour prerequisite course and exam on PCI Fundamentals. It's followed by an in-depth, two-day instructor-led course and exam.
PCI Fundamentals assures that all candidates attending the QSA training course have the same baseline understanding. The PCI Fundamentals course must be completed within thirty days of initial access and a minimum of one week prior to the start of an on-site training class. This prerequisite course covers:
Understanding the Payment Card Industry Security Standards Council and its role
Defining the processes involved in card processing
PCI roles and responsibilities
Understanding cardholder data
Defining network segmentation
PCI DSS assessments
Candidates who successfully complete the prerequisite PCI Fundamentals course may move on to the QSA qualification course. This course builds on the knowledge gained in PCI Fundamentals and delves into the actual PCI DSS requirements, testing procedures, compliance reports and more. The Qualified Security Assessor course covers:
Payment card industry overview

Terminology, transaction data flow
Relationships between various organizations in the process

Payment card brand validation and reporting requirements
PCI Data Security Standard (DSS)

Overview of each requirement and testing procedures

PCI Hardware and Communications Infrastructure
Overview of compliance issues and mitigation strategies
Compensating controls
PCI Reporting
The instructor-led course also includes case studies providing a simulation of assessment scenarios that may help you in solving common problems you may experience when assessing a client's payment environment.
You are an experienced security professional who currently works full-time for a validated QSA company, but does not meet the industry certification requirement to apply for full QSA status. The AQSA program provides an opportunity for security professionals to learn on the job under a formal mentorship program driven by active QSA professionals.

Please contact your organization's QSA Primary Contact to enroll in the AQSA program.
17-18 Oct 2023

09:00-17:30 GMT

Dublin, IE

31 Oct 2023 Closed

09:00-17:30 EDT

Remote

13-14 Nov 2023

09:00-17:30 GMT

Kuala Lumpur, MY*

27-28 Nov 2023

09:00-17:30 AEDT

Melbourne, AU

4-5 Dec 2023

09:00-17:30 EST

Charleston, SC
Remote classes are a combination of eLearning and a live webinar.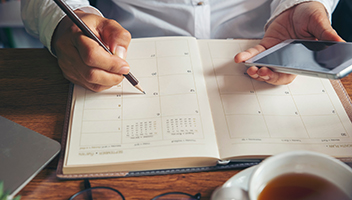 Become an AQSA when you take this class and become qualified.
| | | |
| --- | --- | --- |
| Course | | Price |
| New AQSA training (In person or eLearning) | | $3,300 USD |
| Requalification AQSA training | | $2,000 USD |
| Requalification AQSA training (Japanese Language) | | $2,650 USD |
| Training class change fee (Effective 1 August) | | $185 USD |
Please note: Unless otherwise specified the training and exam will be delivered in English.

Price does not include any applicable VAT/HST/GST which will appear on your invoice.

* Not including VAT.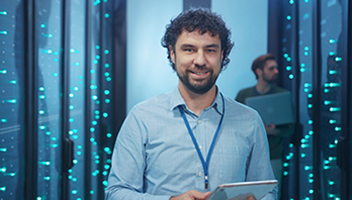 Your organization must be an QSA company to register candidates for AQSA training.
How to Prepare for the Exam
Prior to beginning the PCI Fundamentals training, you should familiarize yourself with these publications on the PCI website:
PCI Glossary
PCI DSS
PCI DSS Self-Assessment Questionnaire (SAQ)
Attestation of Compliance (AOC)
ROC Reporting for PCI DSS
PCI SSC Frequently Asked Questions (FAQs)
PCI Approved Scanning Vendors Program Guide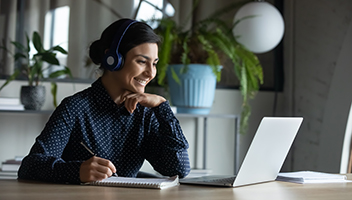 The PCI Fundamentals online course must be completed prior to the start of your training class.
Exam Information – PCI Fundamentals
The online prerequisite course concludes with a 60 question multiple-choice exam. Once the candidate has completed the PCI Fundamentals training and exam, the Primary Contact will be notified of either a passing or failing grade. If the candidate failed the exam, he or she will be allowed one additional attempt to take and pass without being charged an additional fee.*
*If the candidate receives a failing grade for the PCI Fundamentals course after the second attempt, his or her seat at the instructor-led session will be forfeited. If he or she wishes to try again, the candidate will be required to pay the full course fee for a second time and receive a passing grade in the PCI Fundamentals course to be allowed to attend the two-day instructor-led session. There will be no exceptions made and by paying the invoice, you agree to these terms.
Exam Information – Instructor-led QSA Qualification Course
This two-day classroom instruction provides:
In-person engagement and collaboration as well as networking opportunities
Ability to focus on curriculum in classroom setting
Learn directly from an expert PCI SSC trainer with hands-on experience assessing merchants and/or service providers
Attendance during the entire two day course is mandatory. Missing more than 30 minutes of the class will automatically result in forfeiture of the PCI SSC QSA exam and removal from the class.
Taking the exam – The certification exam is given immediately following the instructor-led course. The only document you will be allowed to reference during the testing is a translation dictionary, if needed. No electronic devices may be used during the exam. This is a closed book exam. The exam consists of 75 multiple choice questions and you will have 90 minutes to complete it.
The Primary Contact at the QSA Company will be notified of results within two weeks after the candidate attends the instructor-led PCI QSA training and exam. Employees who do not meet the minimum passing score set by the PCI SSC may retake New QSA training and exam, upon registration and payment of a new invoice. For each attendee that passes the exam, the QSA Company will receive a certificate that validates the employee for the next 12 months. There will be no exceptions made and by paying the invoice, you agree to these terms.
Note: Hiring or employing a QSA does not assume the Company has met all of the PCI SSC validation requirements.
In order to attend a QSA training class, your company must already be a validated QSA Company and you must be a full time employee. Please see the Qualification Requirements for Qualified Security Assessors (QSAs) v3.0 for more details
In order to register, work with your organization's QSA Primary Contact to submit an AQSA application through the PCI Portal. Required information will include:
Legal name of candidate
Location and Date of desired QSA training
Candidate's company email address, country of residence, and native language
AQSA candidate's resume must be able to show possession of a university or college diploma OR possess a minimum of two years' experience in an Information Security or IT-related field.
All QSA program training attendees must accept and sign the PCI SSC Code of Professional Responsibility and submit at the training session.
An invoice will be issued to the QSA primary contact upon completion of registration and will include payment instructions.
Requalification Requirements
In order to maintain the high standards set for this qualification, all Assessor employees must requalify every 12 months in order to continue as an Associate Qualified Security Assessor. All QSA Program training attendees will be required to sign and accept the terms of the PCI SSC Code of Professional Responsibility at the time they begin the online training.
Assessors must complete registration for requalification training (and be approved, where applicable) prior to their qualification expiration date. An Assessor who is not registered prior to that expiration date must re-enroll as a new candidate. A two-week grace period is provided beyond the expiration date in order to complete requalification training after the Assessor is successfully registered. However candidates are not qualified by PCI SSC during this time and will not be requalified until the requalification exam is successfully completed. The grace period only applies if the candidate has been enrolled for requalification by their expiration date and cannot be used for registration after the QSA expiration date. For further details regarding Requalification please review section 6.1.1 of the Qualified Security Assessors Program Guide.
Continuing Professional Education (CPE) Hours
Before registering for requalification training, AQSA candidates are required to submit proof of information systems assessment training within the past 12 months to support professional certifications of a minimum 20 Continuing Professional Education (CPE) hours per year and 120 CPE hours over a rolling three year period. Training provided by PCI SSC will count towards the annual CPE hours. See the CPE Maintenance Guide for additional information on eligible activities.
Submitting CPEs
Each AQSA candidate should enter their CPEs in the PCI Portal. Once completed, the QSA primary contact will be notified and must log into the portal to provide their approval. Once the CPE submission is approved, the candidate will then be automatically enrolled in requalification training, and a training invoice will be issued to the primary contact.
Candidate CPEs must be approved and their training registration must be complete prior to their certificate's expiry date. Candidates must complete the training and exam no later than the end of their grace period (14 days after their expiration date). If a candidate does not complete requalification, their training fee and AQSA status are forfeit.
Note: Payment of the training invoice must be received before the candidate can access the requalification exam.
Note: AQSA professionals are not considered active during their grace period, until/unless they successfully complete requalification exam.
It was very useful to see the QSA role from the perspective of the assessor rather than from the customer's viewpoint.
Chris Leppard, Trustwave
The way that the instructor was able to cover a vast amount of material in a relatively short time and make us remember it - without the training it would have taken weeks and weeks to get the same level of understanding.
David Newman, TELUS Security Solutions