Payment Card Industry (PCI) Awareness training is for anyone interested in learning more about PCI – especially people working for organizations that must comply with PCI Data Security Standard (PCI DSS). By promoting employee awareness of security, organizations can improve their security posture and reduce risk to cardholder data.
Benefits:
Control costs and gain tangible, real-world insights on best practices
Understand PCI compliance before you go through an assessment.
Apply PCI DSS security principles across your business.
Earn continuing education credits.
This four-hour eLearning training is for individuals who want a self-paced course or those who don't have a need for a more hands-on, face-to-face learning experience. Also available in group training format. This course offers 5 CPE hours.
Knowledge of and compliance with data security standards (12 requirements for any business that stores, processes, or transmits payment cardholder data) can bring major benefits to your business, while failure to comply can have serious and long-term negative consequences.
This entry-level course outlines the challenges surrounding payment card security and explains what the PCI Standards do to mitigate these issues – and will provide you with the tools to build a secure payments environment. Areas covered by the course include:
Overview of PCI requirements, how they enhance data security, and support compliance with the PCI Data Security Standard.
Roles and responsibilities of key players in the compliance process – including overviews of the Internal Security Assessor (ISA), Qualified Security Assessor (QSA), and Approved Scanning Vendor (ASV) programs.
PCI Data Security Standard (DSS) overview.
PCI reporting overview.
What constitutes PCI compliance.
Synopsis of the infrastructure used by organizations to accept payment cards and communicate with verification and payment facilities.
Upon completing PCI Awareness training, you'll be able to:
Have tools and insight to build a secure payments environment.
Support your organization's compliance efforts through your knowledge of how to apply PCI Standards.
You recognize how important payment card data security is to your business – and that payment card security is a shared responsibility. PCI Awareness training is geared to a broad audience including executives, managers, and staff who are affected by PCI compliance requirements. Anyone can benefit – no previous PCI knowledge is required
| | | |
| --- | --- | --- |
| Employees Registered | | Price per Person |
| PCI Awareness Training (eLearning, 1-24 Count) | | $550 USD |
| PCI Awareness Training (eLearning, 25-99 Count) | | $395 USD |
| PCI Awareness Training (eLearning, 100+ count) | | $295 USD |
Please note: Unless otherwise specified, all fees are in US Dollars. Payment is required prior to beginning the course. Course conducted in English.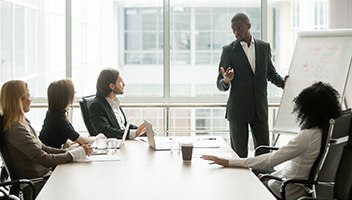 If you have a group to train, please consider our Corporate Group Training instructor-led option, where an expert PCI instructor comes to your facility (or any location you choose) to deliver the course. We offer volume discounts – the more you train, the more you save!
There are no registration prerequisite requirements. There is no exam or certification associated with this course.
To help you prepare for the course, we encourage you to review two publications from the Document Library on the PCI Council website:
PCI Glossary
PCI Data Security Standard