The PCI Security Standards Council offers informational training for individuals who would like to increase their knowledge and do not necessarily need to achieve or are not eligible for qualification as an assessor.
Attending this training will allow individuals to gain insight into the various aspects of the PCI SSC Standards and corresponding program details, who may want to understand what to expect from an assessment and ask questions for better understanding.
Support – Support your organization's or client's ongoing security and compliance efforts through your knowledge of a variety of standards

Increase Knowledge – Expand your knowledge in securing payments with in depth security training

Credits – Earn Continuing Professional Education (CPE) credits (amount of CPE hours varies with program)

Instructor-led – Learn directly from a payment security expert

Available for eLearning – Learn from the comfort of your own home
Informational training is offered for the following programs: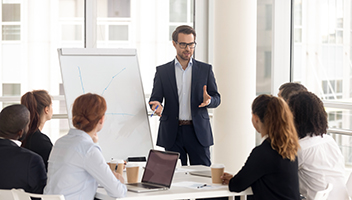 If you have a group to train, please consider our Corporate Group Training instructor-led option, where an expert PCI instructor comes to your facility (or any location you choose) to deliver the course. We offer volume discounts – the more you train, the more you save!