PCI Professional (PCIP)™ Qualification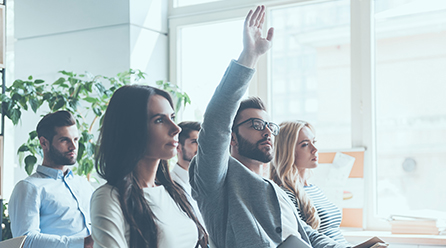 Candidates for PCIP qualification must have a minimum of two years relevant work experience in an IT or IT related role and must possess a base level of knowledge and awareness of information technology, network security and architecture, and the payment industry.
Refer to the PCIP Qualification Requirements for complete program description and requirements and to confirm that you are well suited for the program.
Next, determine if you'll be enrolling in:
The eLearning training course
An Instructor-Led Training
The exam-only option
Then complete the short registration form online (see step 2).
Submit PCIP registration form
Once we receive your registration, we will supply you with log-in credentials to complete your online application.

 Access PCIP online application through PCI SSC's secure portal: https://programs.pcissc.org
Complete PCIP application (Note: Attestation name, signature and date must be hand written)

Applicants will be notified via email of their application status within 2 days of submitting their fully completed application.
Following the approval of application, a training invoice will be emailed within 2-3 business days
 Submit payment
Upon receipt of payment, you will:
For those taking eLearning training and exam:


 You will receive a link to access the eLearning course.
 You will have 90 days from the day you receive the link to complete the course and take the exam.
You will also receive a separate email from Pearson VUE with credentials and complete instructions on how to schedule your exam.

For those taking an instructor-led class:

Receive an email from provider confirming your seat in the class, the class location and further instructions
Receive an email containing instructions and credentials for scheduling your exam at a Pearson VUE test center
Have 30 days from the class date to sit for the exam
Pass/Fail results are provided immediately following the conclusion of the exam.
Passing candidates will receive a Certificate of Qualification via email and will be added to the Council's website listing of PCI Professionals.