Associate Participating Organization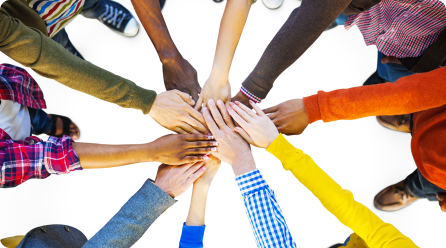 Secure the Future of Payments Together
There are significant benefits to taking part in PCI SSC as an Associate Participating Organization. Associate Participating Organizations will play an active part in helping secure the future of payments. From merchants and service providers to payment device manufacturers and software developers, financial institutions, and processors — we seek involvement by all sectors of the industry, to help secure payment data.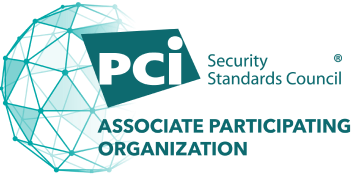 Benefits and Opportunities
Opportunity to stand for election on the Board of Advisors, a seat on the BoA provides your company the ability to vote on the approval of new standards and major standard revisions
Two complimentary passes for each global Community Meeting
Opportunity to join Task Forces
Opportunity to nominate, elect and participate in Special Interest Groups
Opportunity to participate in PCI SSC RFC process
Complimentary access to standalone PCI SSC events and webinars
Access to a wide range of exclusive online resources, including newsletters, and portal
Two complimentary access passes to the

Global Content Library

, hundreds of hours of video content from our Global Community Events
Two complimentary PCI Awareness training seats
Discounts on Select Trainings**
Consideration on Call for Speakers at PCI SSC Events
Discount on sponsorship and vendor showcase fees
Your company logo on the PCI SSC website
Use of "PCI SSC Associate PO" logo for your company website and promotional materials
Company name featured in roundup post on PCI Perspectives Blog
Social media promotion
*Benefits and discounts subject to change
**Trainings include: ISA, PCIP, Knowledge Training and Acquirer Training
Make a Difference in Our Industry
Associate Participating Organizations have the opportunity to have their voices heard about via the Request for Comment (RFC) process. Additionally, Associate Participating Organizations can attend community meetings, receive exclusive Council communications, such as advance review of drafts of standards and supporting materials, and regular dialogue with key stakeholders.
With organizations from across industries and around the world, including retailers, airlines, hotels, banks, technology companies, payment processors and industry associations, these organizations play a key role in both influencing the ongoing development of PCI Security Standards and programs, and in helping ensure that PCI Security Standards are implemented globally to secure payment data.
Associate Participating Organization Fees
| | | |
| --- | --- | --- |
| | | Fee |
| New Member Fee | | $4,000 USD |
| Annual Renewal Fee | | $4,000 USD |
| Annual Renewal (Tier 2 country*) Fee | | $1,500 USD |
| New Member (Tier 2 country*) Fee | | $1,500 USD |
All fees are in US Dollars.
* Organizations that are headquartered in countries classified as upper-middle-income, lower-middle-income and low-income economies by the World Bank Country and Lending Groups qualify for a reduced membership rate.
It's easy to join the PCI Security Standards Council.
Want to learn more about becoming an Associate Participating Organization?