Full Time
Remote
$80,000+ USD / Year
This position has been filled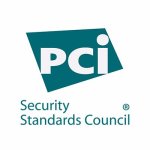 PCI Security Standards Council

Technical Analyst
Full time & Remote (US business hours)
Preference for candidates in North America or United Kingdom
PCI Security Standards Council is looking for a new Technical Analyst to join the team! Reporting directly to the Director of Solutions Standards, the Technical Analyst will play a key role in the review and assessment of submitted reports.
Working remotely, the Technical Analyst will review PTS POI and HSM reports to determine whether the report is meeting a baseline standard of quality for the device approval. The Technical Analyst will work closely with the PTS device managers, lab evaluators, and other lab personnel.
Although this is a 100% remote role, it requires interaction with Council staff and attendance of various working groups and meetings throughout the week, primarily during US business hours. Applicants outside of North America or UK will not be considered.
Benefits of the role include:
A 100% remote role (no commuting in traffic!)
Interacting with a diverse, global group of payment security professionals and stakeholders
The opportunity to contribute to security standards within the payments ecosystem
Reasonable travel (conditions permitting) expectations
What you will be doing:
Review POI and HSM report submissions.
Analyze report quality against published PCI standards.
Create and maintain quality tracking reports.
Attend relevant PCI working group meetings.
Work closely with PTS Device Standards Managers.
What you need for this role:
Familiarity with published PCI PTS standards and FAQs
Familiarity with POS terminals and payment acceptance devices
Familiarity with Operating System functions (e.g. API, drivers, etc.)
Knowledge of communication technology (e.g. WiFi, BLE, etc.)
Exposure to cryptographic schemes (e.g. authentication, PKI, key management)
Familiarity with software development methods (e.g. DevOps, Agile, etc.).)
What we expect of you in this role:
Flexible, proactive, quick to learn attitudes.
Able to multi-task and work independently with minimum supervision to meet firm deadlines.
Excellent written and oral communication skills, can express thoughts clearly, knows how to listen and is able to contribute in a team environment.
Experience with MS Office suite of products.
Deep analytical skills enabling comprehension of technical documentation and testing procedures.
Willingness to travel up to 15%.
What will make you stand out:
Bachelor's degree or higher in a related technical field.
Industry certifications such as CISSP, CISA, CISM, or equivalent.
Hands-on experience with Point of Sale (POS) devices and payment acceptance devices, and how they are used to secure payments.
A strong technical background and understand testing, reporting, and quality management processes.
The minimum starting salary for this role is $80,000 USD annually. Actual salary will be determined based on skills, experience, and other job-related factors.
About PCI Security Standards Council:
The PCI Security Standards Council's mission is to enhance global payment account data security by developing standards and supporting services that drive education, awareness, and effective implementation by stakeholders.
We work collaboratively with global leaders in our field and play a major role in the creation of new regulations and standards. Here's your chance to have a hand in affecting the future of payment card security.
PCI Security Standards Council is an Equal Opportunity Employer.